Seasoning
Agave worm salt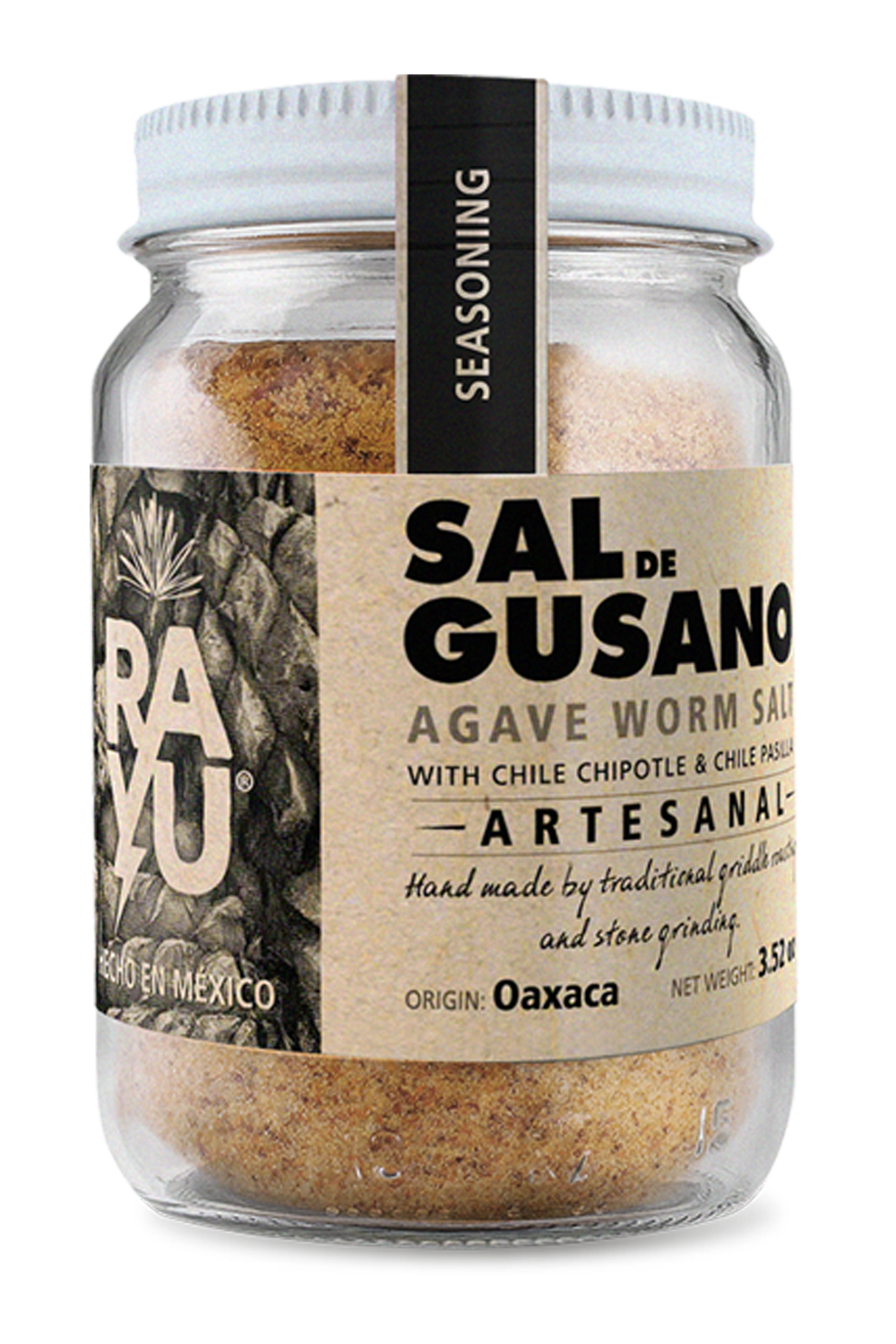 Seasoning
Agave worm salt
ingredients
Agave worm (Hypopta Agavis), Sea salt (NaCI), Dried pepper (Capsicum Annuum), Chile pasilla and Chile chipotle.
village
San Juan del Rio, Oaxaca.
milling
Metate / Metlapilli (rectangular carved stone / cylindrical stone).
process
Artisanal. Hand made by traditional griddle roasting and stone grinding.
These salt are smoky, salty and earthy. It has a balance between flavors. It's spicy but not overwhelming.
Nice aftertaste. Chiplotle is very popular for many foods and candies because it's a classic Mexican flavor. It numbs your lips a little.
To best enjoy the worm salt, sprinkle to taste on an orange wedge, sip the mezcal, then bite the orange and follow with cold mineral water.
Salud!